Alpena Vacation Getaway
Overlooking the picturesque shores of Lake Huron's Thunder Bay is located the beautiful city of Alpena in the state of Michigan in the United States. Situated on the northeast shoreline of Michigan, Alpena is a popular tourist destination in the U.S. and it is known for its beautiful lakes, fish, water sports, forests and wildlife.
Alpena is about 200 miles north of Detroit. Fishing is a popular activity in this region. Places like Lake Oahe are filled with fish like catfish, walleye, brown trout and pike sprawling. Occasionally, one can even catch a Chinook. Other activities include skiing, ice-skating and snowmobiling, golf, boating, hiking and biking. There are several ski resorts, water parks and golf courses spread around the city attracting tourists all round the year.
The most prominent attraction of Alpena is "Little Red", a small lighthouse seen from the Alpena's City harbor. Other attractions in the city include the Thunder Bay National Marine Sanctuary, Besser Museum and the Alpena Country library. One can experience the process of ship wrecking at the Thunder Bay National Marine Sanctuary's Great Lake Maritime Heritage Center. Going around the city, tourists can enjoy the glimpse of beautifully restored and preserved historic homes, some of them dating back to 19th century. Dinosaur Garden features life-size replicas of over 25 prehistoric birds and animals. Entertainment activities also include pony rides, lighthouse boat tours and scuba diving.
One can just rent a bike and ride a 13-mile path that passes through a number of Alpena's beautiful public parks and beaches. One can even hire a boat and explore the shoreline of Alpena.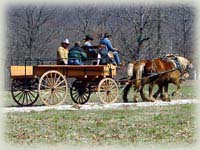 More Articles: