How To Date Hot Japanese Girls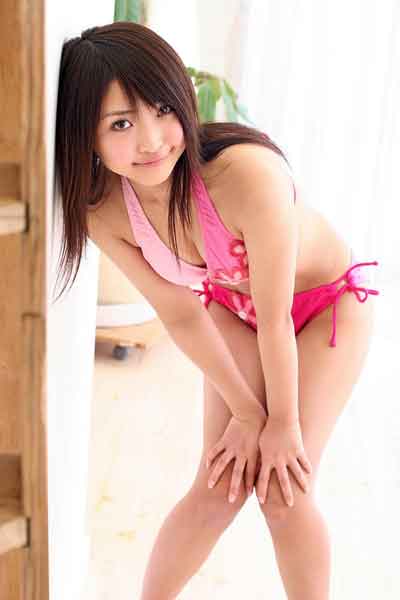 Usually when you a single male on a holiday to Japan, you will be looking to date hot Japanese girls. The fact is that Japanese girls are considered to be very beautiful and if you know how to date hot Japanese girls, you will be far ahead of the pack. More..

Eight hundred years ago in Japan, weary and defeated Samurai warriors of the Heiki Clan were fleeing from the Seiwa Genji Clan. They had lost the Japan Taira-Minamoto war at the decisive Battle of Dan-no-ura led by Minamoto no Yoshitsune. The exhausted men, now fugitives in their own land, had forfeited everything precious to the Seiwa Genji Clan: their land and their pride. What remaining Heiki Clan refugees were left, to escape capture they sought the safety in the area known as Yunishigawa Onsen, Japan. Here visitors can engage all their senses and experience traces of the ancient Heiki Clan customs that still exist here through the Heiki family descendents that still inhabit this region of Japan. More...
Japan Tourist Attractions
| | |
| --- | --- |
| | Japan is a country worth visiting for all its tourist attractions. It is a country full of enigma and awe with its beautiful countryside, temples and historical buildings blending harmoniously with modern day technology. More... |
Japanese Traditional Tattooing
| | |
| --- | --- |
| | History of Japanese traditional tattooing dates back to centuries. The women of Ainu tribe used to tattoo themselves to look like goddesses so that disease causing demons would get sacred and not attack their village.More... |
Hokkaido Japan Travel Guide
Hokkaido is the northernmost island of Japan and it covers an area of approximately 83,451 square kilometers. Hokkaido accounts for 22 percent of the total area of the country but just 5 percent of the Japanese population lives there. More.

More articles
The Price Of Rice In Japan
| | |
| --- | --- |
| | The 1970s saw an increase in demand for fuel-efficient Japanese cars. This allowed Japanese manufacturers to start internationalizing strategies, which were based on local production in export market countries. This led to joint ventures with foreign manufacturers. More... |
Japanese Cars Of The 1970's
| | |
| --- | --- |
| | The 1970s saw an increase in demand for fuel-efficient Japanese cars. This allowed Japanese manufacturers to start internationalizing strategies, which were based on local production in export market countries. This led to joint ventures with foreign manufacturers. More... |
Japanese Zodiac Wheel
| | |
| --- | --- |
| | The Japanese Zodiac wheel is a system that uses 12 animal signs to represent each year. These animals are known as the Earthly Branches or Heavenly Stems, which was used by the Chinese as a numbering system from the Shang Dynasty (1600 BC - 1046 BC). Each animal has its unique set of qualities and depending on the year an individual is born in they are thought to possess those qualitites. The Japanese zodiac is based on the Chinese zodiac and linked to representing the personalities of an individual and used as a Chinese agricultural calendar by farmers during planting and harvesting. The zodiac combined elements of Chinese astronomy, calendars, and philosophies. The Zodiac is used as a method of tracking each lunar year as opposed to solar year and the hours of the day. When you look at the wheel you want to start with the first animal of the first year which is the rat and when you follow it clockwise you will look at the ox, tiger, rabbit, dragon, snake, horse, sheep (ram), monkey, rooster, dog, and big (boar). Although the western world has largely adopted the Gregorian calendar it is still widely used in East Asian countries such as China, Taiwan, Japan, Vietnam, and Korea. Even in western culture there is a a different Zodiac used. It is based on 12 symbols, but it does not use animals and are based on Greek symbols and tied to constellations spanning the sky. Also the Western Zodiac is based on months and not years like the Japanese Zodiac. More... |