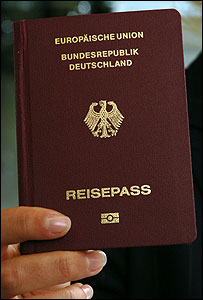 If you are traveling to Germany, you might be a passport holder of a country who requires a visa before entering Germany. You can apply for a visa at the German Embassy or Consulate. Most people apply for Schengen visa, which also allows them to travel to 24 other countries in the EU, including Germany. More..

Germany Facts For Kids
Germany is officially known as the Federal Republic of Germany. In German, the country is known as Bundesrepublik Deutschland. Germany is bordered in the north by the North Sea, Denmark and the Baltic Sea; in the east by Poland and Czech Republic; in the south by Austria and Switzerland; and in the west by France, Luxembourg, Belgium and Netherlands.
Here are some Germany facts:
The state of head is known as the Chancellor
Germany covers an area of 357,021 square kilometers
It has temperate seasonal climate
Germany has a federal parliamentary system of governance comprising of 16 states
The capital is Berlin, and incidentally it is also the largest city in the country
Germany is a member of NATO, United Nations, G8 and G9
It has the third largest economy in the world
The country has the third highest number of international migrants
After World War II, the country was divided into two separate states in 1949
The two states unified in 1990 after the end of the Cold War and collapse of USSR
The highest point in the country is Zugspitze in the Alps at an elevation of 2,962 meters
The lowest point in Germany is Wilstermarsch, lying at 3.54 meters below sea level
Rivers Rhine, Danube and Elbe run through Germany
Winters in the country are very cold while the summers can be very warm
Germany has signed the Kyoto Protocol along with several other countries. The country is extremely environmentally conscious